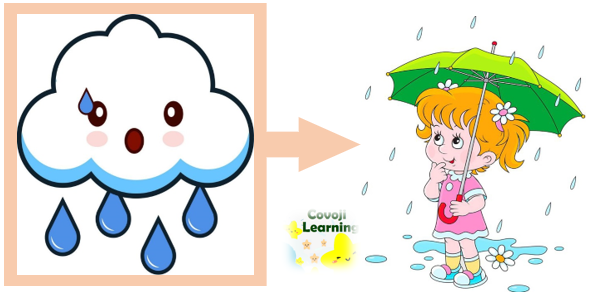 When one event causes another to happen. Cause and effect is a relationship between events or things and combination of action and reaction.

Identify cause and effect relationship
Read to find the event.
Look for its outcome. What happened because of that event?
Make a cause and effect statement.
Keyword
Because……
The reason was……
Due to……
If…… , then……
Since……
Sentences
Be

cause

it rained, I had to use an umbrella.

Since

school was canceled, we went to the mall.

Due to

 

John's laziness

, 

he did not pass the English test

.