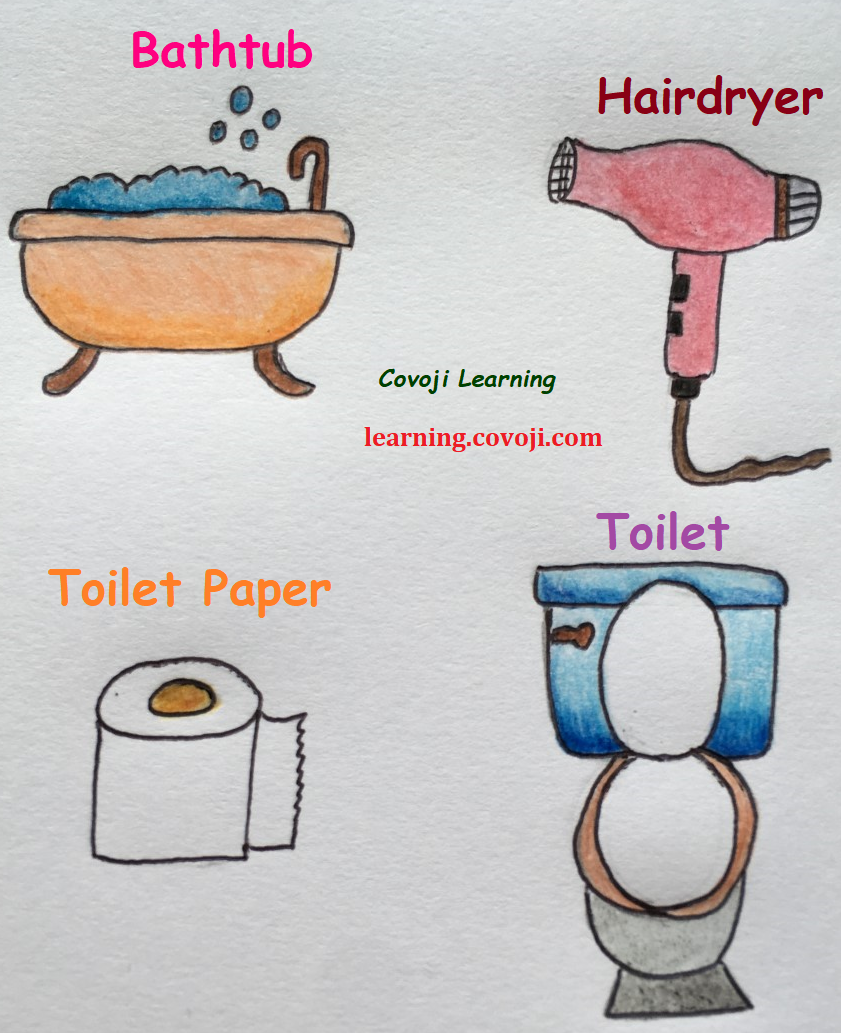 Your kids learn to take take care of themselves, like brushing their teeth, washing their hands and going to the potty little by little. Help your kids to learn the words, vocabulary and items in the bathroom. Let them familiar the activity they do in the bathroom.
You can use many verbs to express bath. These all show that you are using the bath or the shower to wash yourself or clean yourself.
Take a shower/bath
Have a shower/bath
Have a wash
Take a look the picture below and learn the words.