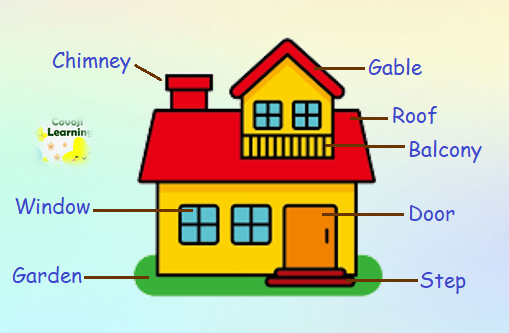 A house is a building that functions as a home. There are many different parts of a house.
The

roof

 of my house is red.

There is a bench on the 

balcony

.

Open the

window

.
Close the

door

.
I have a vegetable

garden

in my backyard. 

We believe that Santa Claus comes in through the

chimney

.
Welcome to My House
Hello! This is my new house. Let me show you.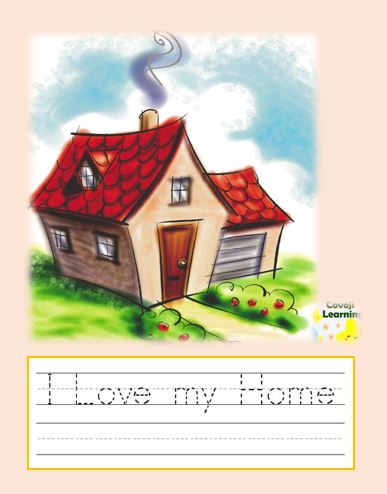 My Dream House
Draw your house.