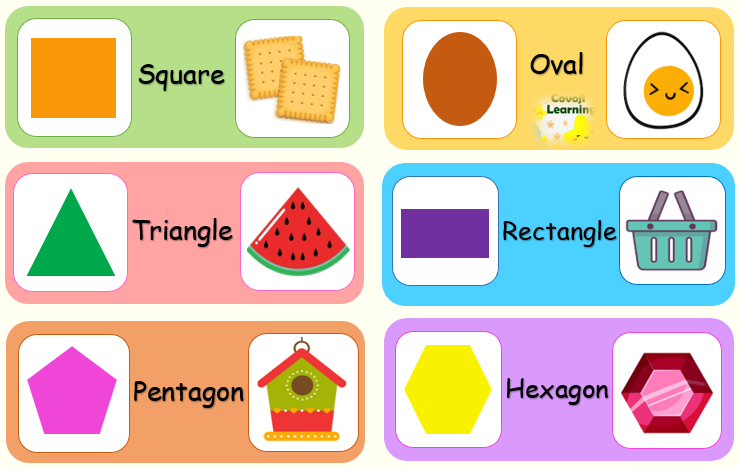 Look around, you will find shapes everywhere. Drawing shapes help kids to develop fine motor skills. Draw out all the different shapes on a paper and ask your child to trace over it. 
Compare The Shapes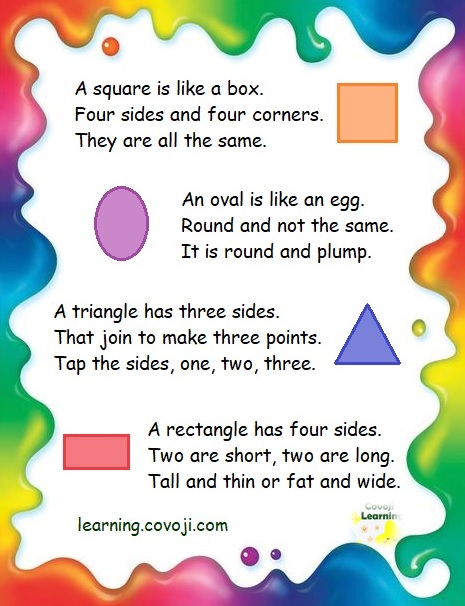 Learning shapes through games and activities are fun for kids.
Identify with your child all the shapes around the house. For example, the door is a rectangle, the window is a square.

Cut out a range of shapes of different sizes from color paper. Then create a picture.

Assign a color to each shape and ask them to color it up accordingly.

Use your body to make them understand shapes. For example, stretch your hands up or join them together to form a triangle.

Cut out a range of shapes in various sizes (in same colour) and ask kids to sort them into group. 
Math The Shapes