Paper plate are perfect for math games. It is suitable for toddlers and kindergartners. 
1. USE PAPER PLATE TO LEARN NUMBER COUNTING
Kids can practice Skip counting (2, 4, 6, 10….) or Counting (1, 2, 3, 4….) with these easy fine motor activity.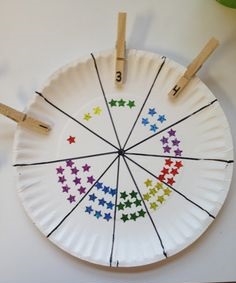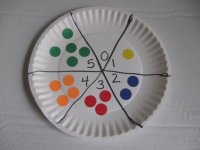 2. USE PAPER PLATE TO LEARN FRACTION.

 
Print the the fraction wheels and stick on paper plate. Kids can cut out the fraction portion. Mix all the fractions up and have kids to put the fraction back together. 
Older kids can use the fraction portion to answer questions like:
Which is more, one-half or one-third?

How many quarters are equal to six-eight fraction wheel?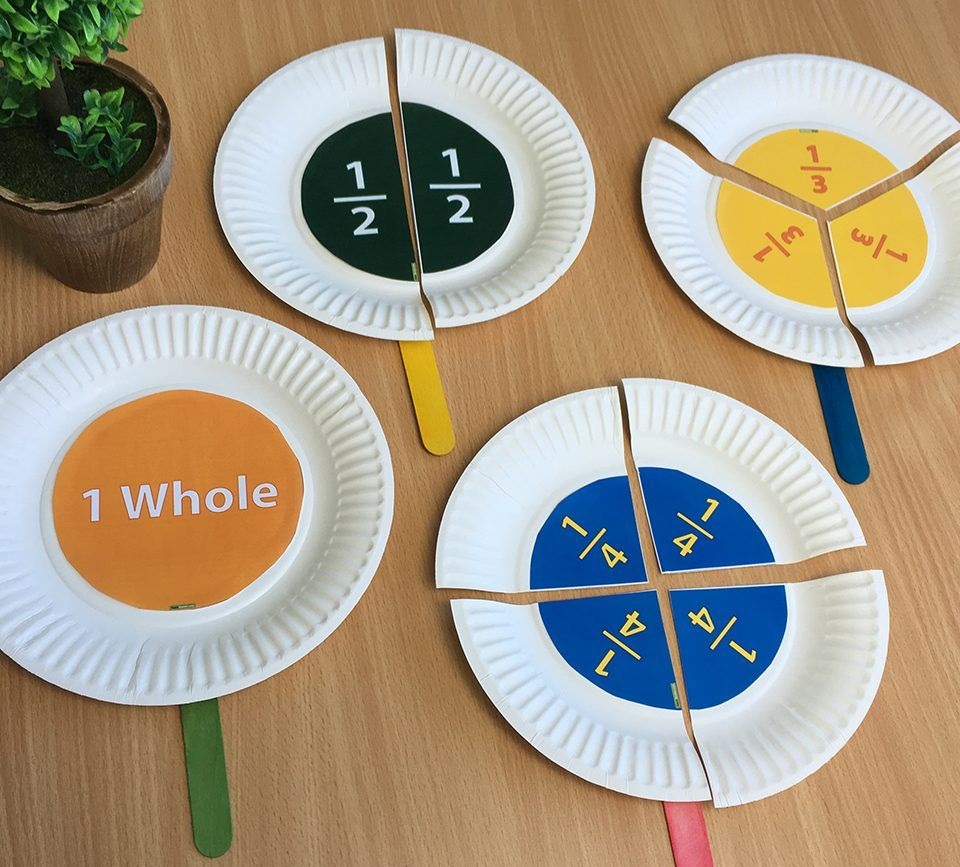 3. USE PAPER PLATE TO LEARN TIME.
Kids can make their own paper plate clock. It is a great way to teach your children to tell the time.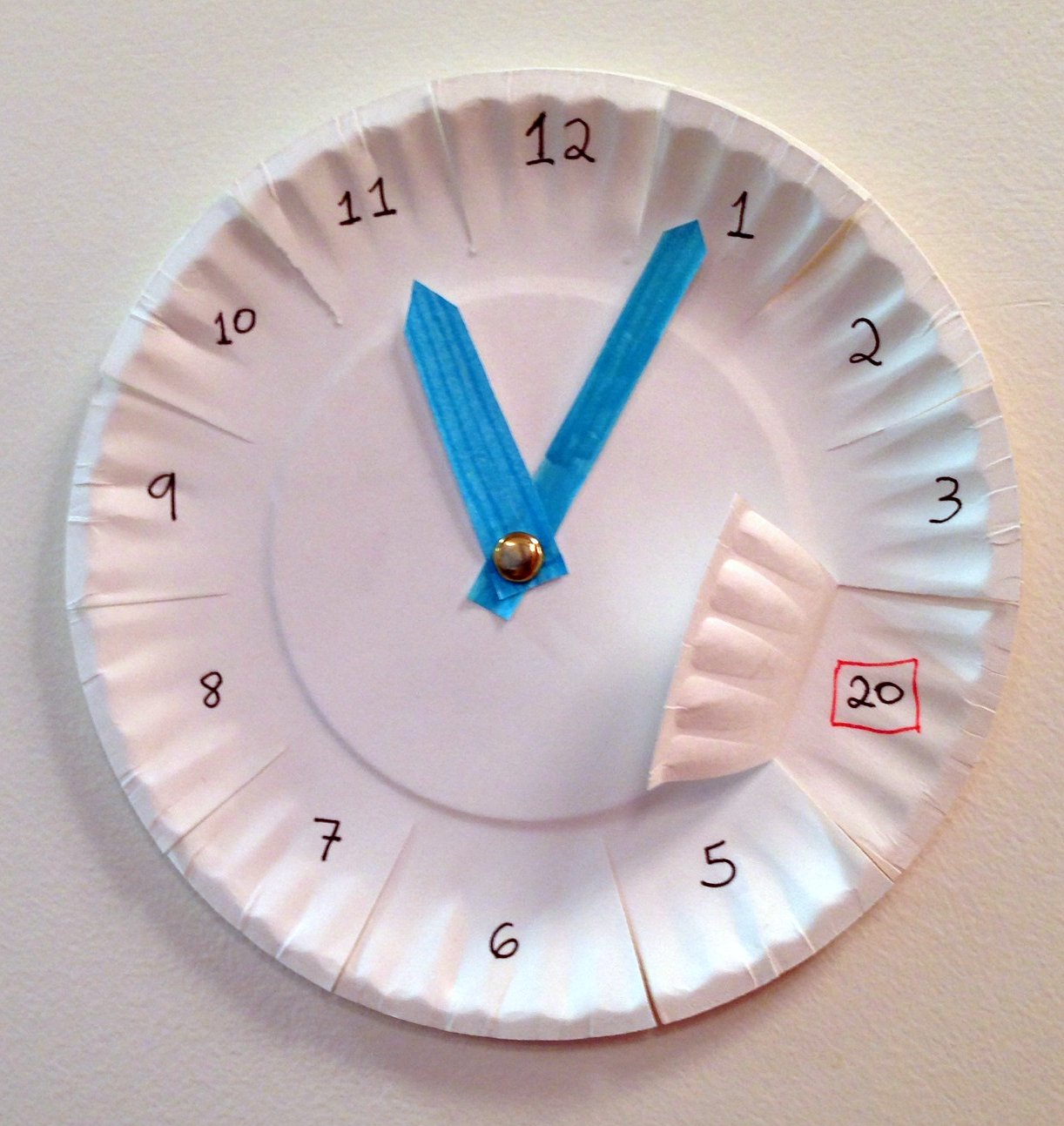 4. PAPER PLATE PUZZLE
Kids love to play puzzle. Make easy shape puzzle paper plate for your kids to learn.