Apple Pick Pick is a simple and relaxing games which suitable for you and your kids.
This game will acquaint your kids with basic concept of number. It teaches your kids to recognize the numbers from one to five.
Our game allows you and your kids to train your brain's processing speed and increase focus and attention.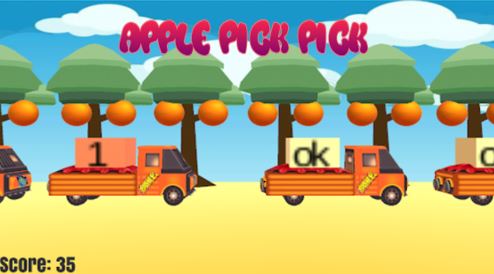 Download our game at Google Play Store and Apple App Store and challenge your brain reaction by how fast you can drag the apples into the boxes.