More or less is one of the important math skills that your kids need to learn on early stage.
This concept is a key in beginning to understand addition and subtraction. Your kid can learn this concept in our game.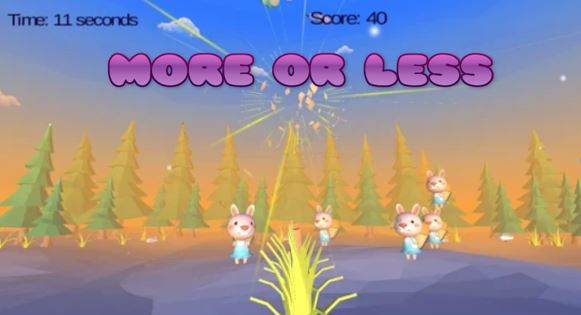 More or less game is an addictive reaction training game which let you to pick the side based on "MORE" or "LESS" signal within a very short time period. It will help to improve the counting and observation skill.
Download free at Google Play Store and Apple App Store!