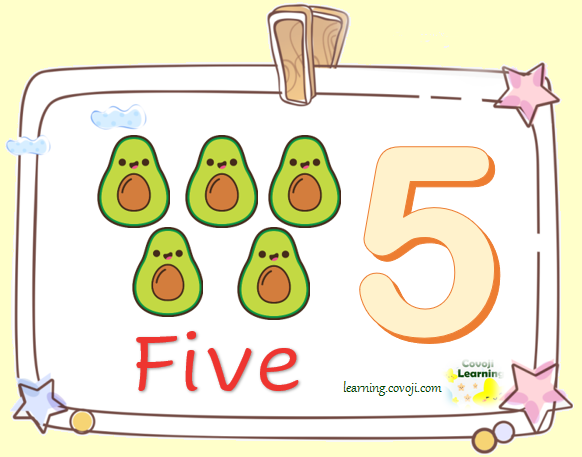 The picture is showing 5 avocados.
What is number five?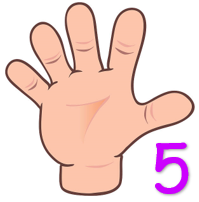 5 is a numeric value.           

5 is a natural number.
5 is a positive number.
5 is a odd number.
We have five fingers on each hand.

"Take five" means to take a five minute rest.

"High Five" is a social gesture of celebrating.
How to make five?
I can show five in the following ways: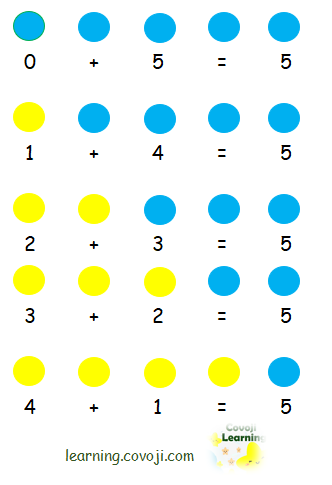 Rainbow Five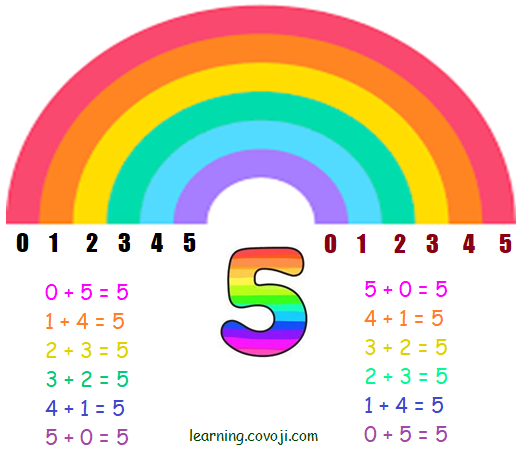 Rainbow to five is a colorful way to remind little kids of all the ways to make a five. Practice and familiar with it.