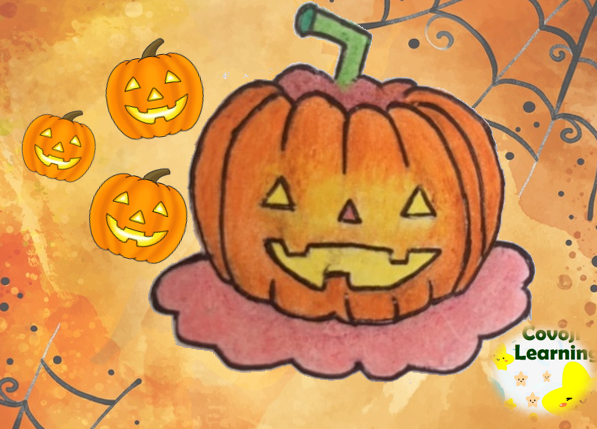 The term "jack-o'-lantern" was first applied to people, not pumpkins. As far back as 1663, the term meant a man with a lantern, or a night watchman. Just a decade or so later, it began to be used to refer to the mysterious light.
Legend has began in Irish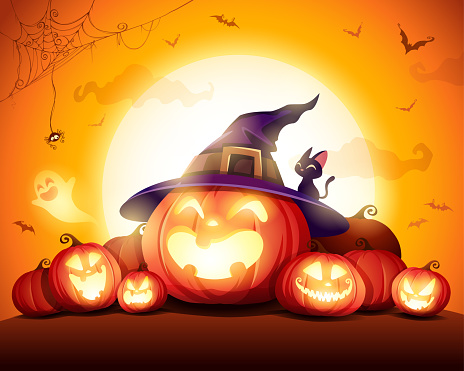 A drunk man named Jack met the Devil outside the pub because the Devil wanted his soul. He asked the Devil to drink with him. He didn't want to pay for the drinks from his own pocket, and convinced the devil to turn himself into a coin that could be used to settle the bill. The devil did so, but Jack skipped out on the bill and kept the devil-coin in his pocket so that the devil couldn't shift back to his original form. This forced the Devil to do Jack's bidding.
Many years later, Jack died. God did not allow him into heaven, and the devil rejected Jack's soul at the gates of hell. Instead, the devil gave him a single burning coal to light his way. Jack put the piece of coal into a turnip and it became known as "Jack of the Lantern". People started carving faces into turnips and potatoes to frighten away Stingy Jack. Placing them in doorways or windows seemed to do the trick.
Why carved pumpkins are a symbol of Halloween?
Pumpkins are ripe and plentiful in the fall, just in time for Halloween. Making vegetable lanterns was a tradition of the British to celebrate the fall harvest. When the Irish immigrated to the America, they discovered that pumpkins were more readily available and made better jack-o'-lanterns than other vegetables. Since then, pumpkins are an essential part of Halloween celebrations.
Celebrate Halloween with Kids
Turn your fright-filled night into quite a colorful sight with these ghoulishly great, free Halloween coloring pages.