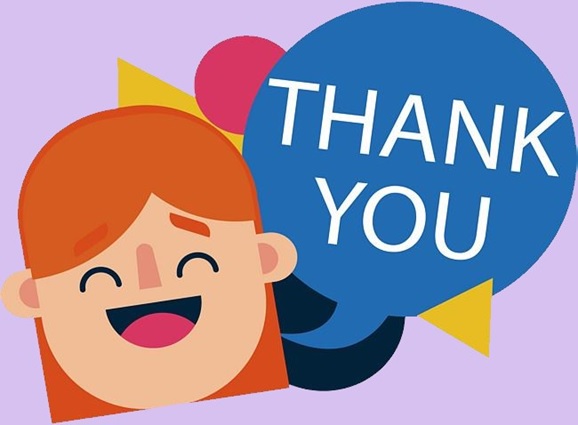 Gratitude is the simplest, most powerful way to acknowledge another person's value and humanity. Building a relationship with someone involves letting them know that you appreciate everything they have done for you. Thank you can come in simple ways. Teaching your kids to write a thank you to someone who love and help them. 
Explain to your kids why thank you notes are important. Tell them that it is good manners to say thank you. All gifts received should be acknowledged and appreciated. Allow kids to be creative on writing a thank you message. 
To help your kids get started, use a thank you note template and have your kids to fill in the rest. This format encourages young children to practice gratitude.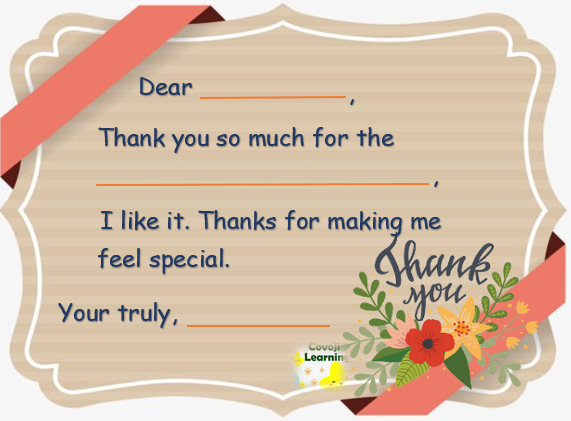 A few creative ideas for thank-you notes kids will love to make: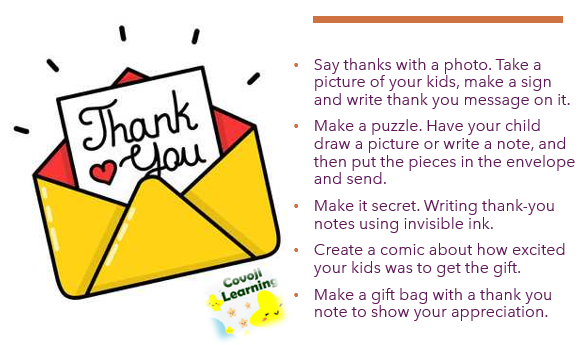 Say thank you more often.