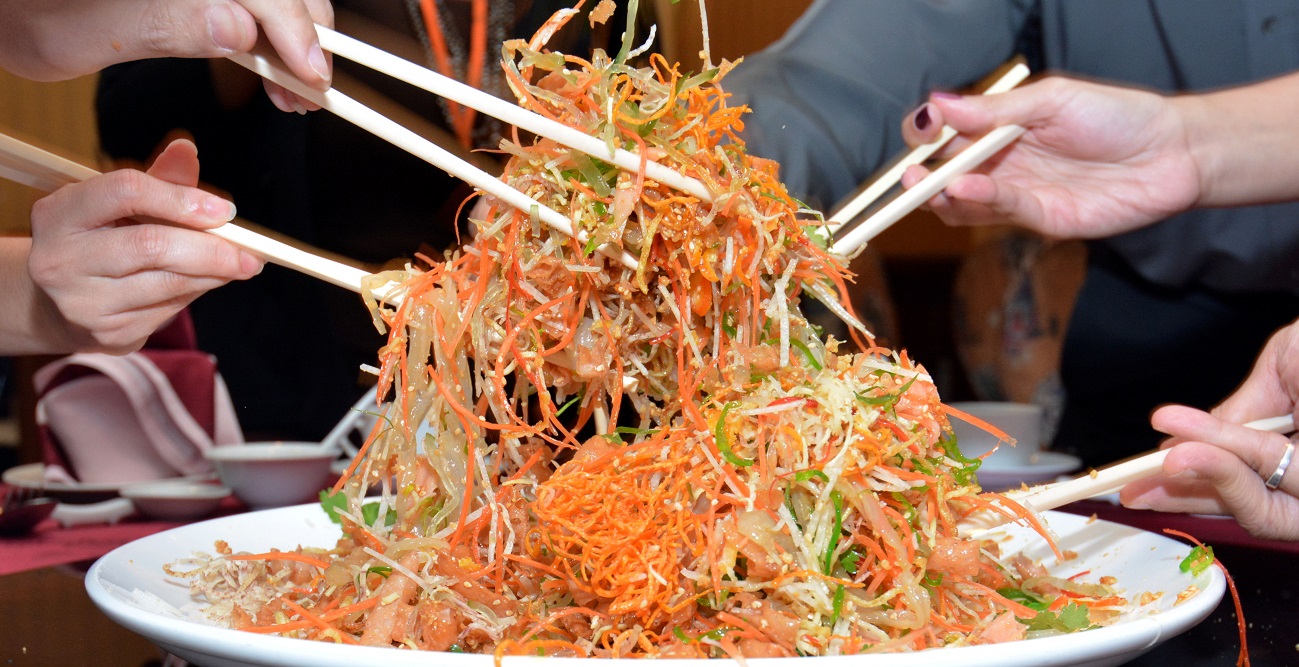 Yee Sang (Prosperity Toss Salad) is one of the dishes most Malaysian Chinese anticipate and look forward to during the Chinese New Year. Normally, this dish is served from the seventh day of the Chinese New Year. The seventh day is also known as Renri (Human Day). Also called the Day of Humankind, renri is regarded as the common "birthday" of all humans in ancient Chinese tradition. We prepare Yee Sang to celebrate the birthday of mankind.
Fun Experience
Colorful Yee Sang is a tasty salad symbolizing abundance, prosperity, and vigor. The fun part is the tossing of the salad. Get the kids to join in. It is believed that the higher and more vigorous the toss, the better the new year! Don't forget those auspicious wishes.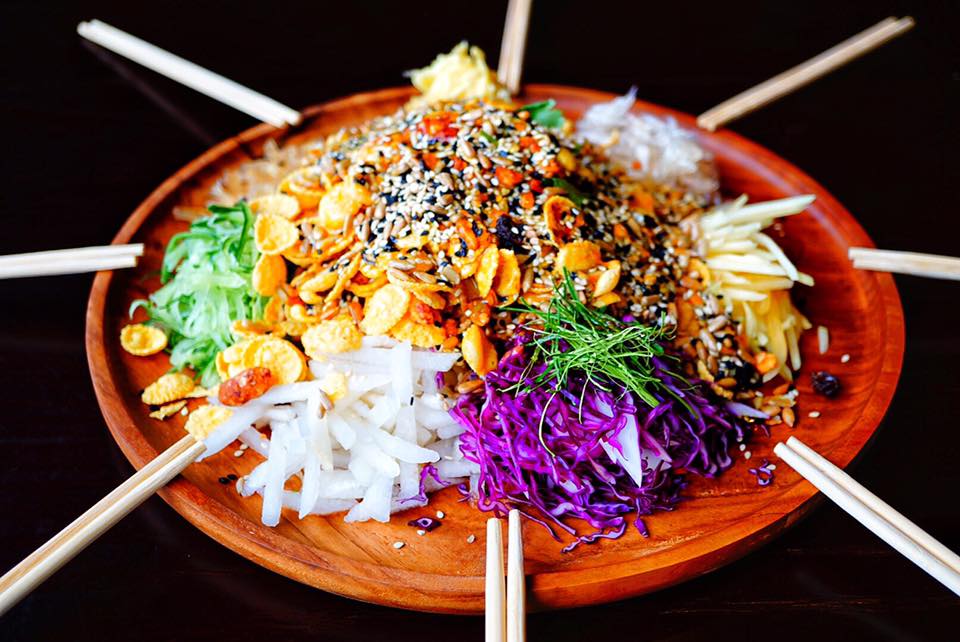 Ingredients For Salad
4 large carrots

2 large cucumbers

1 large daikon (white radish)

250g seaweed

250-350g smoked salmon or fresh salmon (sashimi)

Pickled ginger

1 lime

6-8 sheets wonton skin

Oil for shallow frying

4 tbs plum sauce

1 tbs hoisin sauce

a few drops of sesame oil
Instructions
Julienne the carrots, cucumber and radish and place around the outer edge of the serving plate. Add the seaweed next to the julienned vegetables. Place small amounts of pickled ginger and slices of lime around the plate.
Slice the smoked/sashimi salmon and place in the centre of the plate.
Heat oil in a shallow frying pan and fry the wonton skins until golden brown. Remove from oil and drain.
Mix the plum sauce, hoisin sauce and sesame oil in a separate bowl.
When you're ready to serve, crumble the wonton skin across the salad, and pour the sauce over.

Invite everyone to yee sang.